What a ILIFE V8c Can Bring You--a Budget Device With Patented Anti-Slip Wheels
While most robot manufacturers are used to adopting traditional colors such as black, white, and gray to decorate their products, ILIFE dares to create new possibilities. It boldly uses red and a little black to paint the body of V8c combined with just one control button on the top panel giving the design some peculiar zest.

Apart from the stylish appearance, ILIFE V8c is cost-effective, given its intelligent features and functions compared with its counterparts.

Firstly, the device offers various cleaning modes to deal with different cleaning needs:

Edge mode: run along the wall to vanish dust in the corner
Auto mode: clean the whole room while intelligently avoiding obstacles via OBS obstacle avoidance sensors
Spot mode: specialize in stubborn stains with a limited area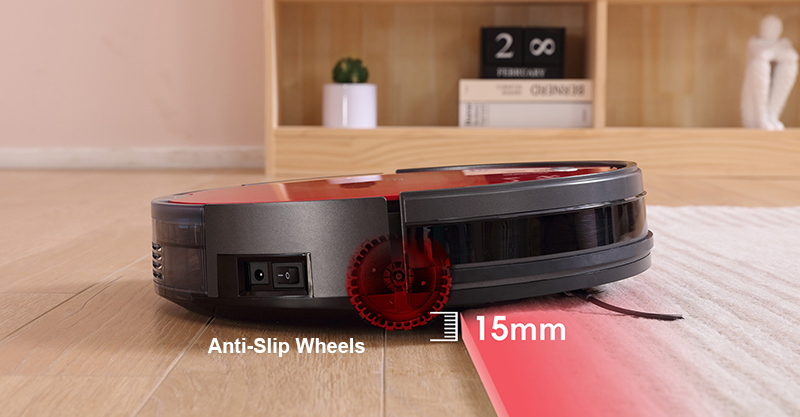 Secondly, the robot is equipped with multiple types of intelligent sensors:

Seven sets of OBS infrared obstacle avoidance sensors
One upgrade electronic eye to make sure the smooth rotation of the universal wheel
Three sets of the bottom sensors to protect against sudden fall
Six groups of recharge sensors to improve auto-recharging efficiency

Thirdly, V8c has a changeable suction nozzle that can float up and down automatically based on the actual cleaning situation. It can be sure that the machine will keep close to the floor to maintain a high cleaning efficiency.

We may never associate an intelligent gadget with a bargain price. However, ILIFE V8c made it successfully! It is a budget device but never lets you down.

In addition, ILIFE V8c offers anti-slip wheel accessories which are authorized as a new patent. Wrapped by rubber material, the anti-slip wheels will increase their grip force and improve their anti-vibration performance, ensuring a smooth running under a complex home environment.

ILIFE V8c is now available online with a more than 30% discount, do not miss that!





More Blog Articles You May Would Like to Read:
Recent Articles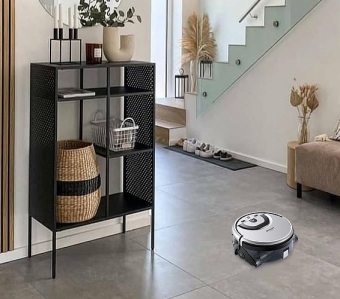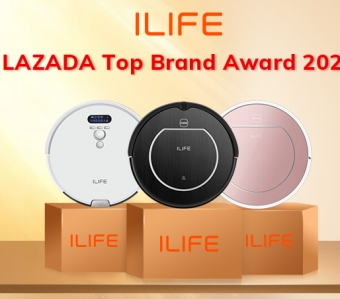 ILIFE Wins LAZADA Top Brand Award 2020
ILIFE, one of the outstanding Chinese cross-border brand, is awarded the LAZADA TOP BRAND on LAZADA Cross-Border E-commerce Conference 2020 held in Hangzhou, Zhejiang Province, China on Sept. 17, 2020.
View More