5 Ways to Choose Which Cleaning Device Is for You



1. Check your budget



Traditional cleaning devices such as broom and mop are not bad.
They do their job just fine.
However if you want to taste the benefit of modern cleaning technology, your budget might be around at least $100 .
There are plenty of cost-friendly but actually pretty good options to choose from:
Robotic Vacuum: A4s, V3s pro
Cordless Stick Vacuum: G50,H55



2. Robotic Vacuum or Cordless Stick Vacuum?



Robotic Vacuum and Cordless Stick Vacuum are two hottest cleaning devices right now.
If u don't know how to choose, check out our previous blog:
How to choose between Robotic Vacuum and Cordless Stick Vacuum?

3. Your living circumstance
We need make sure your current living circumstance are.
For example,
Do you have any pets?
How large is your room ? etc
If your home is like a condo, not a house, a simple/easy robotic vacuum or basic cordless vacuum can fulfill all your needs, like V3s, A4s,V4 etc
If you have more than one pet like cats or dogs, left many pet hair on the floor, you might consider choose a more powerful ones, like ILIFE V9e, G80, H75.

4. Your work schedule
Work schedule is also a key point for choose clean device.
If you have a daily 9 to 5 job, majority of time you are out of home.
A robotic vacuum can schedule clean, mark no-go-zone, auto-recharge is the best option to go.
If you work from home, cordless stick vacuum may add some extra exercise to your daily work routine.
Just a little bit, no need to worry.

5. Appearance
You must like your clean device to use it .
Appearance is really important these days especially for the young generation out there.
No matter the product is useful or not, if it's ugly, you may never touch it.
ILIFE A10 is the red dot award winner, with LIDAR Navigation, Schedule Cleaning
Better check it out.






More Blog Articles You May Would Like to Read:
Recent Articles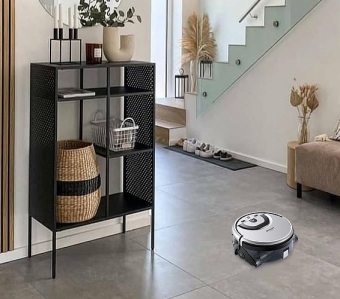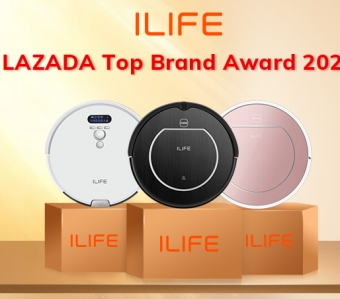 ILIFE Wins LAZADA Top Brand Award 2020
ILIFE, one of the outstanding Chinese cross-border brand, is awarded the LAZADA TOP BRAND on LAZADA Cross-Border E-commerce Conference 2020 held in Hangzhou, Zhejiang Province, China on Sept. 17, 2020.
View More