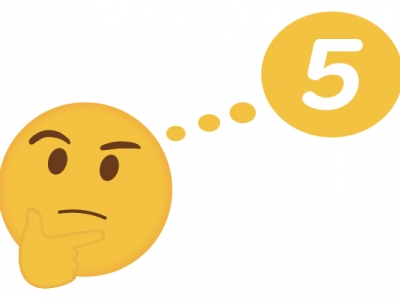 5 Ways to Choose Which Cleaning Device Is for You
1. Check your budget Traditional cleaning devices such as broom and mop are not bad. They do their job just fine. However if you want to taste the benefit of modern cleaning technology, your budget might be around at least $100 . There are plenty of cost-friendly but actually pretty good options to choose from: Robotic Vacuum: A4s, V3s pro Cordless Stick Vacuum: G50,H55 2. Robotic Vacuum or Cordless Stick Vacuum? Robotic Vacuum and Cordless Stick Vacuum are two hottest cleaning devices right now. If u don't know how to choose, check out our previous blog: How to choose between Robotic Vacuum and Cordless Stick Vacuum? 3. Your living circumstance We need make sure your current living circumstance are. For example, Do you have any pets? How large is your room ? etc If your home is like a condo, not a house, a simple/easy robotic vacuum or basic cordless vacuum can fulfill all your needs, like V3s, A4s,V4 etc If you have more than one pet like cats or dogs, left many pet hair on the floor, you might consider choose a more powerful ones, like ILIFE V9e, G80, H75. 4. Your work schedule Work schedule is also a key point for choose clean device. If you have a daily 9 to 5 job, majority of time you are out of home. A robotic vacuum can schedule clean, mark no-go-zone, auto-recharge is the best option to go. If you work from home, cordless stick vacuum may add some extra exercise to your daily work routine. Just a little bit, no need to worry. 5. Appearance You must like your clean device to use it . Appearance is really important these days especially for the young generation out there. No matter the product is useful or not, if it's ugly, you may never touch it. ILIFE A10 is the red dot award winner, with LIDAR Navigation, Schedule Cleaning Better check it out. More Blog Articles You May Would Like to Read: ILIFE A10 Product Introduction How to Choose an ILIFE Robot Vacuum Cleaner ? ​​​​​ILIFE Introduces Three New Products at CES 2020 ILIFE A10 Wins the Red Dot Award Product Design 2020 ILIFE Ranks on 2019-2020 AliExpress Top 10 Brands List B5 Max - Well Balanced Robotic Vacuum Reviews From Our Well Trusted KOLS Brief introduction for EASINE G80 Introduction to ILIFE Shinebot W400 Series S50 High Heat Steam Mop - Your Bio-Friendly Steam Mop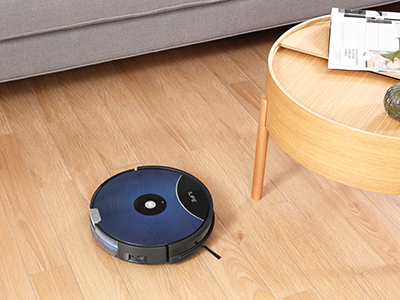 How to Choose an ILIFE Robot Vacuum Cleaner ?
How to choose an ILIFE robot vacuum cleaner?(A series) Having trouble to know the difference between ILIFE robot vacuum cleaners? Let this introduction help. In the past few years, ILIFE has launched a variety of robot vacuum cleaners with different prices and different functions to help you complete the tedious work of cleaning the floor. Whether your floor is tile, carpet or hardwood, or you are a pet family, there is a robot vacuum cleaner that can meet your needs. Today's robot vacuum cleaners are full of convenient features that can make it easy for you to keep your house clean. We have compiled the following guidelines for those who are not sure about the difference between ILIFE models. If you just want to see a short summary, you can find it below. What's the difference between A series? In short, the A series products all use roller brushes, which are suitable for deep cleaning of carpets. ILIFE A series robot vacumm product parameter comparison ( "S" usually represents mopping version of the machine) Model A4s A4s Pro A80 Max A9 A9s A10 Photo High efficiency filter √ √ √ √ √ √ Cellular dustbin √ √ √ √ Water tank √ Carpet boost √ √ √ Gyro planning √ √ √ √ Camera navigation √ √ Laser navigation √ Mopping √ Roll brush √ √ Floating roll brush √ √ √ √ Electronic wall (physical) √ √ √ Electronic wall (virtual) √ Double side brush √ √ √ √ √ √ Alexa assistant √ √ √ Google assistant √ App control √ √ √ √ Some tips for buying an ILIFE robot vacuum Reviewing your house first before buying a vacuum cleaner. Is it tile, hardwood or carpet? How thick is your carpet? Do you have pets? Is there a hair problem? These factors will affect your choice of robot vacuum cleaners. Do you want an app control robot vacuum? Most of the currently launched robot vacuums are equipped with a dedicated app, through which you can control and schedule cleaning tasks more easily. Do you want robots to clean more accurately? Low-end models are cleaned randomly and will bounce slightly when they hit a wall or furniture. Mid-range and high-end robot vacuum cleaners are equipped with navigation systems to achieve planned cleaning. Check your budget. The prices of robot vacuum cleaners vary greatly. You can spend less than US$200 or more than US$500. ILIFE recommends that you choose a higher-priced robot as much as possible within your budget to get more functions. More Blog Articles You May Would Like to Read: How to Choose Between Robotic Vacuum and Cordless Stick Vacuum ILIFE A10 Wins the Red Dot Award Product Design 2020 B5 Max - Well Balanced Robotic Vacuum ILIFE A10 Product Introduction ILIFE Introduces Three New Products at CES 2020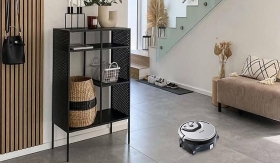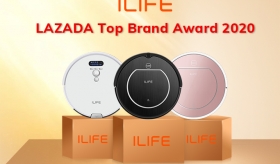 ILIFE Wins LAZADA Top Brand Award 2020
ILIFE, one of the outstanding Chinese cross-border brand, is awarded the LAZADA TOP BRAND on LAZADA Cross-Border E-commerce Conference 2020 held in Hangzhou, Zhejiang Province, China on Sept. 17, 2020.
Read on