V8c
Floor Cleaning Expert
Equipped with the large dustbin, a full
set of sensors and powerful suction,
V8c meets cleaning needs from tiny
spaces to the big houses.
750ml

Large Dustbin

V8c stores a large amount of garbage during cleaning without
frequent trash disposal.
750ml
300ml
High-performance Filters
With the 3-layer filter system, V8c captures fine dust and hair effectively,
maintaining sustained suction and improving air quality.
High-efficiency Filter
Sponge
Primary Filter
Superior Floating Nozzle for Deep Cleaning
The nozzle is self-adjustable to maintain close contact with the floor,
which improves cleaning efficiency.
NIDEC Brushless Motor
Powered by the premium motor, V8c works quietly with a long lifespan.
Multiple Cleaning Modes
Featured with Auto Mode, Spot Mode and Edge Mode, V8c handles different
cleaning tasks efficiently.
Spot Mode
Auto Mode
Edge Mode
Climb Across Obstacles Easily
The large wheels allow V8c to ride over obstacles and move across different
types of floors smoothly.
*The patented anti-slip wheels with
rubber surfaces increase the grip and
improve shock absorption, enhancing
V8c's smooth running in a complex
house environment.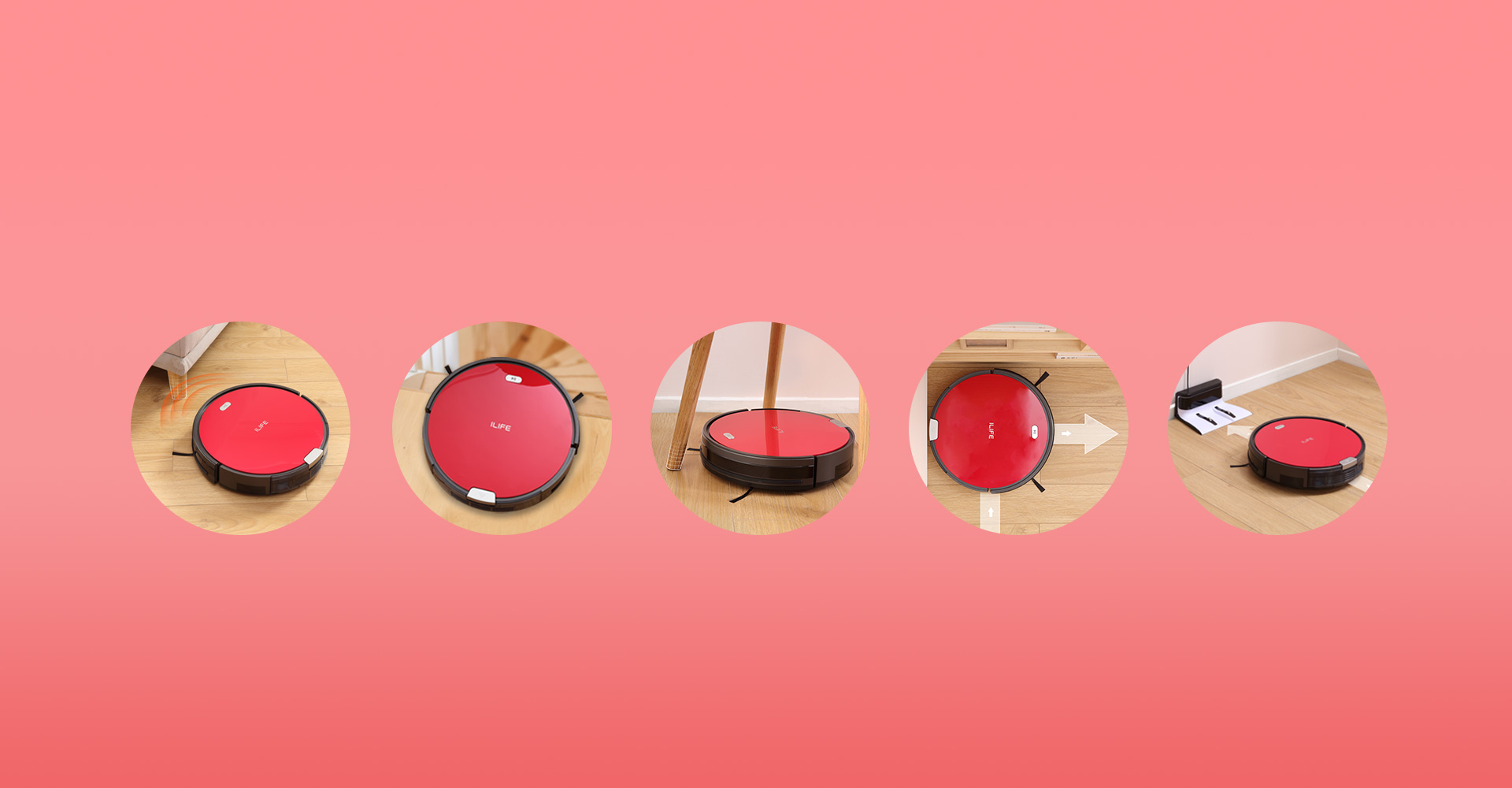 Full sets of Smart Sensors
Equipped with various types of smart sensors, V8c works automatically and smoothly.
Anti-Collision
Anti-fall
Anti-winding
Edge cleaning
Auto-Recharging
Max Mode
Captures tiny dust and large particles from carpets easily.
Easy to Use
Press the button on V8c or control the remote to operate the
appliance easily.
Scheduled Cleaning Task Easily
V8c automatically starts to clean at the pre-set time of your weekly
cleaning schedule.
Detachable Parts for Easy Maintaining
The detachable wheels and side brushes make V8c convenient to clean
and maintain.
Description:
Product Dimension: 330*330*80mm
Net weight: 2.7kg
Gross weight: 5.13kg
Color: Cherry red
Dustbin: 0.75L
Product Parameters:
Charging type: Auto Charging / Manual Charging
Cleaning mode: Auto, Edge, Spot, MAX
Charging time: 300-350min
Cleaning time: up to 120min
Body button type: Mechanical Button
Battery specifications: Li-ion
Specifications:
Ability to cross obstacles: ≤ 12mm
Applicable ground: Tile, wood floor, carpet
Power: 100-240VAC 50/60HZ 22W