Why Is EASIIN Trusted to Offer You a Spotless Home?
As we all know, Chinese culture is profound and has a long history. As part of the Chinese culture, Chinese idioms naturally inherit such characteristics.



Language form



In terms of language form, Chinese idioms are lively and diverse, most of which are four-word structures, but there are also many idioms with other word counts, such as five-word structures--"功到自然成"(effort will be made),six-word structures --"九牛二虎之力"( tremendous effort)and even eleven-word structures--"以其人之道,还治其人之身"(do unto others as you would have them do unto you).

Origin of idioms

The origin of idioms is also varied: some are from myths and legends, such as "精卫填海"(Sisyphean Task); some are from fables, such as"井底之蛙" (the frog at the bottom of the well); some are from historical stories, such as"毛遂自荐" (to volunteer for a job); and some are even from foreign cultures, such as "杀鸡取卵"( to kill the goose that lays the golden eggs).



What's the connection between "selfless and incorruptible" and "untainted by even a speck of dust"?



Let's get back to the topic. As we can see, there are actually two different meanings between "selfless and incorruptible" and "untainted by even a speck of dust" in English, but they can all be expressed just in a Chinese idiom --"一尘不染". What an amazing language Chinese is!



Where does the phrase "一尘不染" come from?



Theoretically speaking, the idiom has two sources, one from a poet written by Zhang Lei, minister and literary scholar of the Northern Song Dynasty, the other from Buddhism. According to the record, Buddhists refer to Color, Sound, Fragrance, Taste, Touch, and Dharma as the "Six Dusts" and to the Eyes, Ears, Nose, Tongue, Body, and Mind as the "Six Roots". It is also believed that the "Six Dusts" arise from the "Six Roots". A practitioner who is no longer bothered with the illusion of the secular world can attain purity of true nature,which also is called "一尘不染"(untainted by even a speck of dust).

As we can see, "untainted by even a speck of dust" is actually the original meaning of "一尘不染". Nowadays it also refers to spotless of a place and the other derived meaning.

It is understandable to take the phrase "selfless and incorruptible" literally, which is about individual ethics and quality. It is actually hard to see how to be a person with good moral character, there's too much to cover. However, it is a piece of cake to tell how to be spotless, what I suggest is to get to know

EASINE

.



Who is EASINE ?


As the sub-brand of ILIFE, EASINE is committed to the production, research, and development of medium and high-end household products. Its portfolio includes cordless stick vacuums, wet& dry vacuum cleaner, handled vacuum cleaner, and steam mop.



What the strengths EASINE have





Strong R & D team



EASINE has a team of more than 300 professional engineers, most of them graduated from renowned universities at home and abroad. With decades of years experience in relevant trade, they have already converted what they have learned at school to sharp swords in their hands.



Huge Manufacturing Center



With more than 100000 Square Meter Manufacturing Center located in Zhongshan, Guangdong Province, EASINE is no need to worry about production related issues. It can keep on manufacturing based on needs. Besides, we can supervise the production process at all times to have it regulated and ordered.



Mature management operating system



Following the excellent tradition of ILIFE, EASINE is mature since its establishment. It is well-established in its industry, with a well-known product and loyal customer following. Besides, the ILIFE Group covers over 1000 employees in total to operate the whole Group and offer service for customers24/7.


Pro-Tip

All EASINE PRODUCTS ARE FULLY FUNCTIONAL, BUT EACH HASE ITS OWN PECULIARITY, YOU CAN CHOOSE BASED ON PERSONAL PREFERENCE

Cordless Stick Vacuums
G80: Powerful and Versatile for Your Entire House
H75: Ultra-flexible to Clean the Entire House
G50: Multifunctional Cleaning Machine
H55: Your daily cleaning Assistant
H70: Comfortably to clean the entire house
H50: Your cost-friendly Vacuum Cleaner



Handheld Vacuum Cleaner


M50: Powerful | Portable | Maneuverable

Steam Mop
S50: Your bio-friendly high-temperature steam cleaner




More Blog Articles You May Would Like to Read:

Recent Articles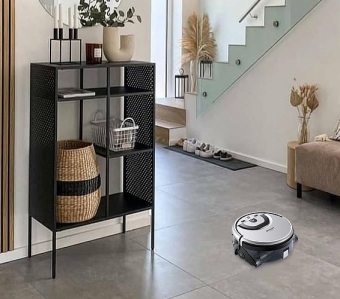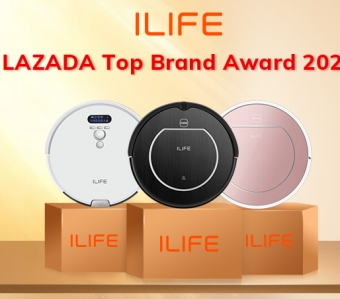 ILIFE Wins LAZADA Top Brand Award 2020
ILIFE, one of the outstanding Chinese cross-border brand, is awarded the LAZADA TOP BRAND on LAZADA Cross-Border E-commerce Conference 2020 held in Hangzhou, Zhejiang Province, China on Sept. 17, 2020.
View More