How Does the ILIFE Shinebot W450 Clean the Floor?
ILIFE never gives up its research and development in the area of intelligent washing technology. After the launch of Shinebot W400, a smarter floor washing robot, Shinebot W450 was born at the right moment.

As the flagship product of our floor washing robot, Shinebot W400 has a lot to applaud. For example, the all-new TidalPower Cleaning System cleans stubborn stains thoroughly through 4-step cleaning while protecting the floor; the separated clean and dirty water tanks with individual inlet and outlet ensure cleaning efficiency; a whole set of terrain detection sensors, allowing it to complete cleaning tasks autonomously.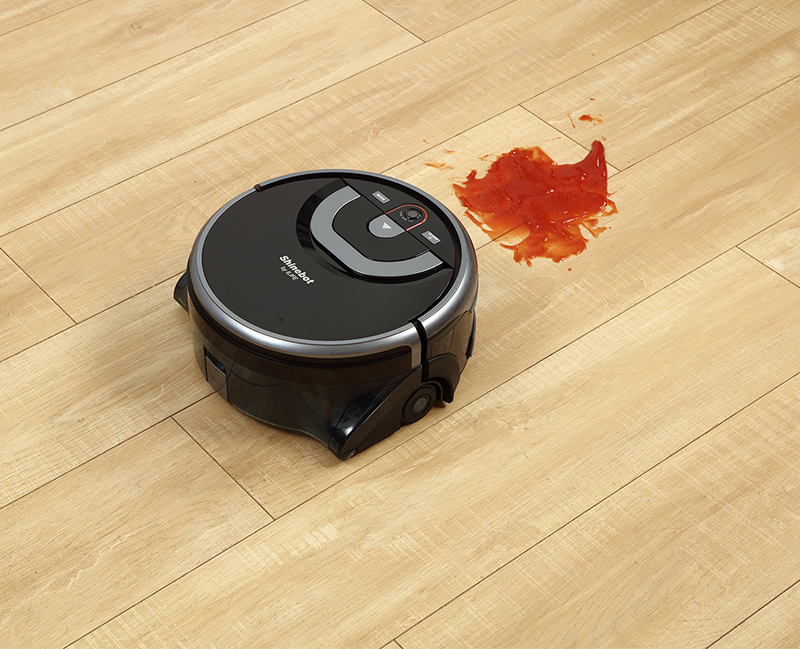 Comparing with Shinebot W400, Shinebot W450 provides a more intelligent experience based on W400.

Besides gyroscope planning, Shinebot W450 serves a higher-level navigation system, which is the combination of gyroscope and CV-SLAM algorithm. This makes it navigate the rooms systematically with the panoview visual, enhancing the navigation accuracy and avoiding any cleaning missing situation.

Shinebot W450 has a voice assistant, which you can choose to turn on or off according to your preferences. Except for the normal remote control unit, you can also use a phone with ILIFE APP to generate orders, including cleaning area selection, cleaning plan setups, and customizable cleaning setting.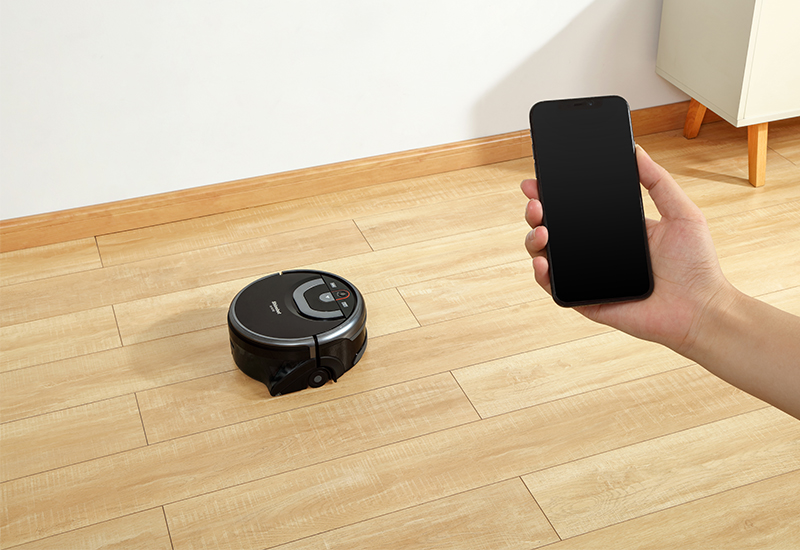 Shinebot W450 is a master of various adjustable functions. First, it can accommodate roller speed for two modes. Besides, it supports the three-level adjustments of water volume. What's more, its running speed can be controlled via the APP. If you want to satisfy your inner higher cleaning standard for the so-called cleanliness fetish, you can even make a command to W450 for at least one, three at most repeating cleaning at one time.

A sweet point is that W450 offers special detergent in its kit, save the trouble of buying it alone. As for the doubt of how does the iLife Shinebot W450 cleans the floor, you can find your answer by yourself if you are familiar with Shinebot W400.

The working theory is identical. The first one is moistening: dampen the floor with clean water, spraying evenly from 6 sprinkler nozzles at the bottom of the machine, to loosen stubborn stains and dust. The second one is scrubbing: a microfiber roller with high water absorption and strong decontamination brushes away stains on the floor while recollecting most of the sewage. The third one is scrapping: tail scraper, touching close to the ground, effectively scrapes stubborn stains while recollecting residual sewage. The last one is suction: the inner brushless motor bringing about huge suction wipes off the remaining small particles such as sewage and dust.

While Shinebot W450 is more advanced, W400 is more cost-effective, more price information, please see: iliferobot.store





More Blog Articles You May Would Like to Read:
Recent Articles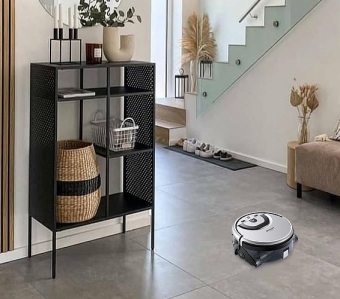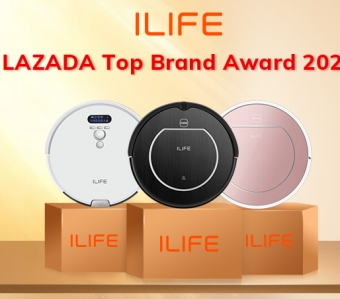 ILIFE Wins LAZADA Top Brand Award 2020
ILIFE, one of the outstanding Chinese cross-border brand, is awarded the LAZADA TOP BRAND on LAZADA Cross-Border E-commerce Conference 2020 held in Hangzhou, Zhejiang Province, China on Sept. 17, 2020.
View More